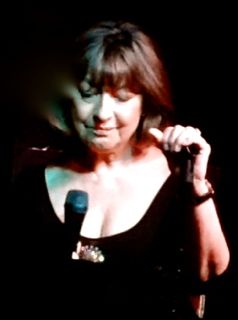 An actor, singer, songwriter and teacher, born in Glasgow, Scotland, Ros Kindler grew up listening to the captivating sounds of the likes of Ella Fitzgerald, Rosemary Clooney, Sarah Vaughan and Billie Holiday singing Cole Porter, George Gershwin or Irving Berlin. Ros later transplanted herself to Australia, where she lived for ten years, developing her skills as an actress.
After her move to Canada, she earned a Master's degree in theatre and also trained and subsequently graduated as a Registered Drama Therapist, allowing her to work for many years as an actor, teacher, and drama therapist working with pre-schoolers. with special needs. This experience led to her to pursue further training as a child and adolescent psychotherapist.
She came to the world of jazz at a time when she was deeply immersed in this second career as a psychotherapist, with a busy private practice and director of a child & adolescent psychotherapy training institute. However, she found that those wonderful tunes from the 30's and 40's still resided inside her head and seemed only to be waiting to be summoned. She began studying and gradually developed a parallel career as a jazz vocalist. Ros released her debut CD "I'm Alright" in 2011, and launched her second CD, "Sugar Blues" in 2014.
Ros performs regularly at many venues throughout the city: The Jazz Bistro, The Home Smith Bar, The Reservoir Lounge, Gate 403, Lula Lounge, Mezetta's, 120 Diner, and others.
She has worked with some of the finest and busiest musicians in Toronto, including Mark Kieswetter, Adrean Farrugia, Peter Hill, Stu Harrison, Bernie Senensky, Ross McIntyre, Jordan O'Connor, Bob Brough, Kurt Neilson, Amanda Tosoff, Ian MacGillivray, Jesse Barksdale, Glenn Anderson, Ben Riley, and Alison Young.